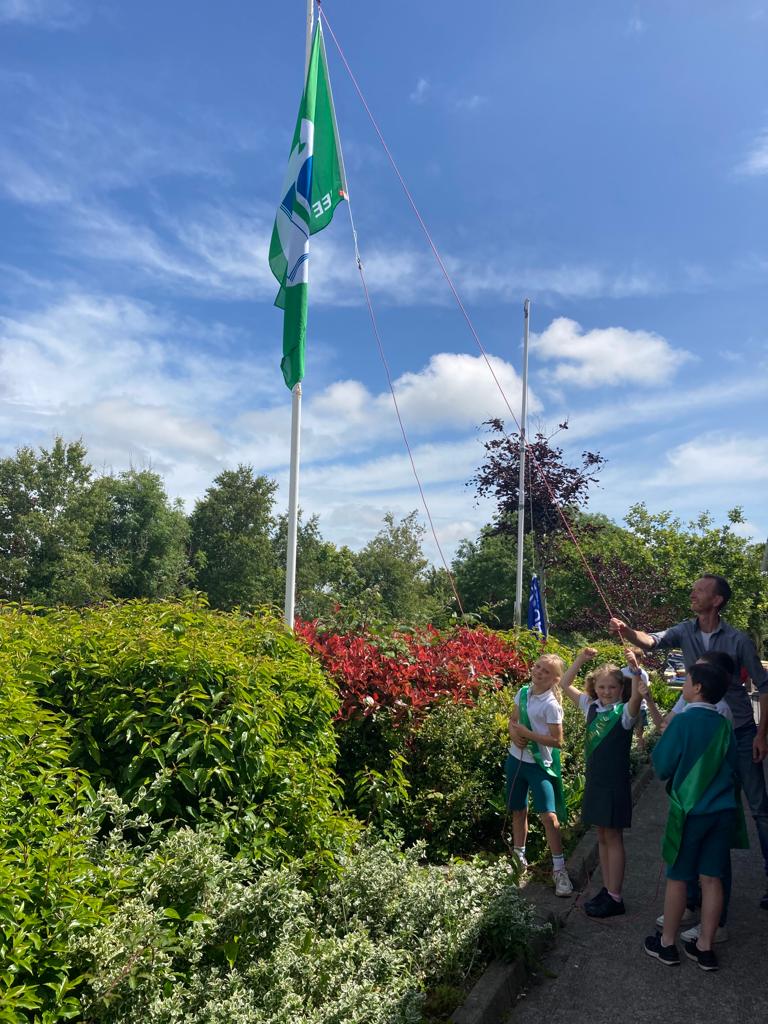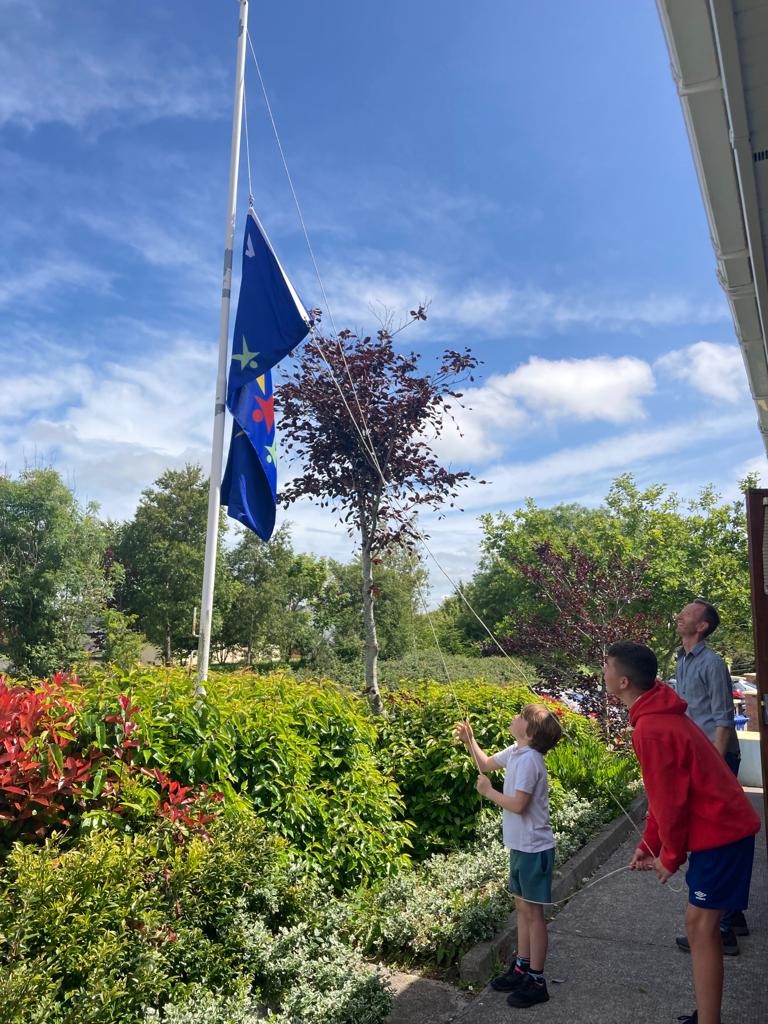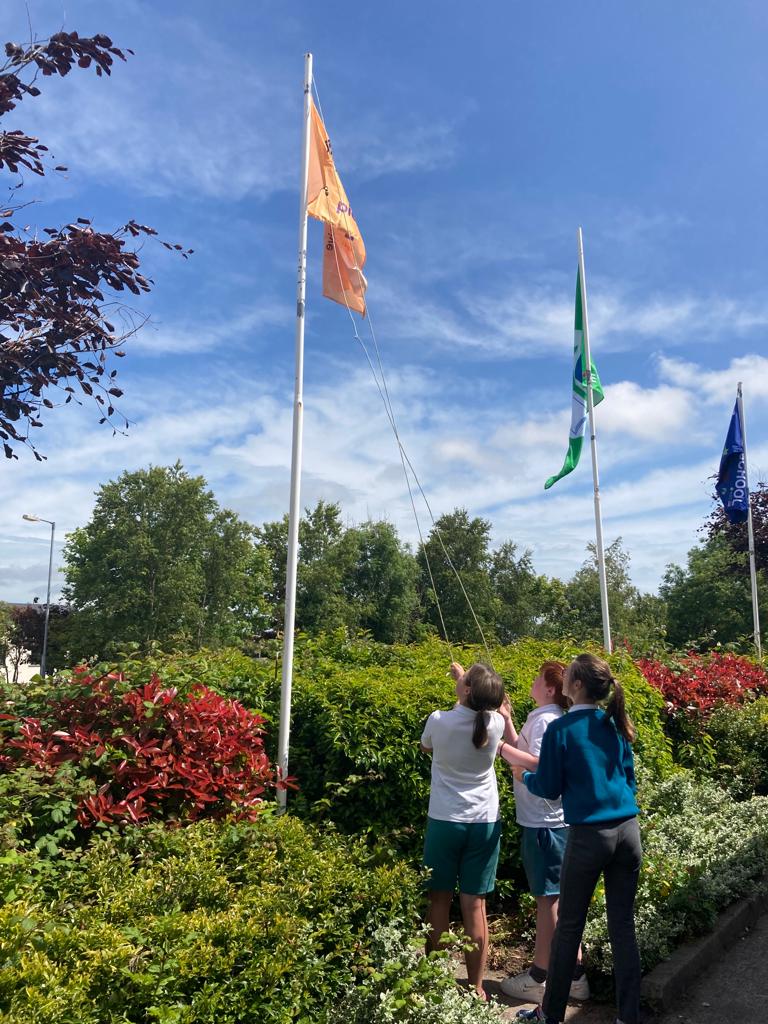 Walterstown NS held "Flag Day" yesterday to celebrate the awarding of three flags that we successfully earned this year. Our school was very proud of this huge achievement!
WNS were awarded the:
Green Flag
Active Flag
Amber Flag
The whole school community worked very hard to meet the criteria for each of the above flags. We held a whole school assembly on the yard – the first time we were able to do this in a long time! Members of the Green, Active and Amber Flag Committees spoke before each flag was raised to a rounding applause!
Afterwards, the Parents' Association kindly organised a visit from the ice-cream van to celebrate the amazing achievement. Everyone was delighted with their ice-cream/slushie!
Well done to all involved!