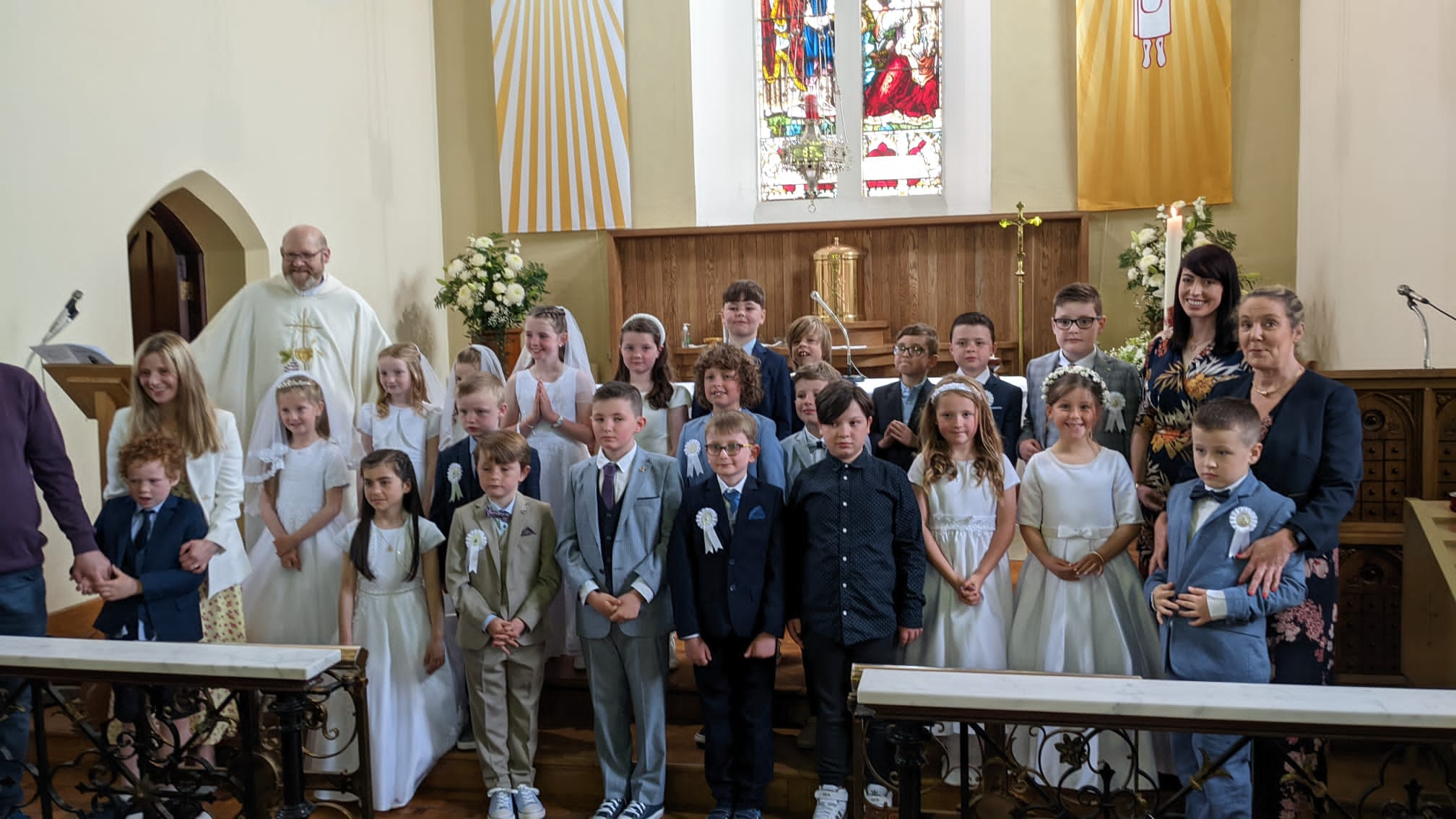 Congratulations to our wonderful 2nd Class pupils who made their First Holy Communion on Saturday. They were blessed with fabulous weather for the big day!
Thanks to the staff and families for preparing them and to Fr. Tom for a beautiful ceremony. A special thanks to the parents of 1st Class & the Parents Association for organising and preparing the party back at school.
Well done to all involved!