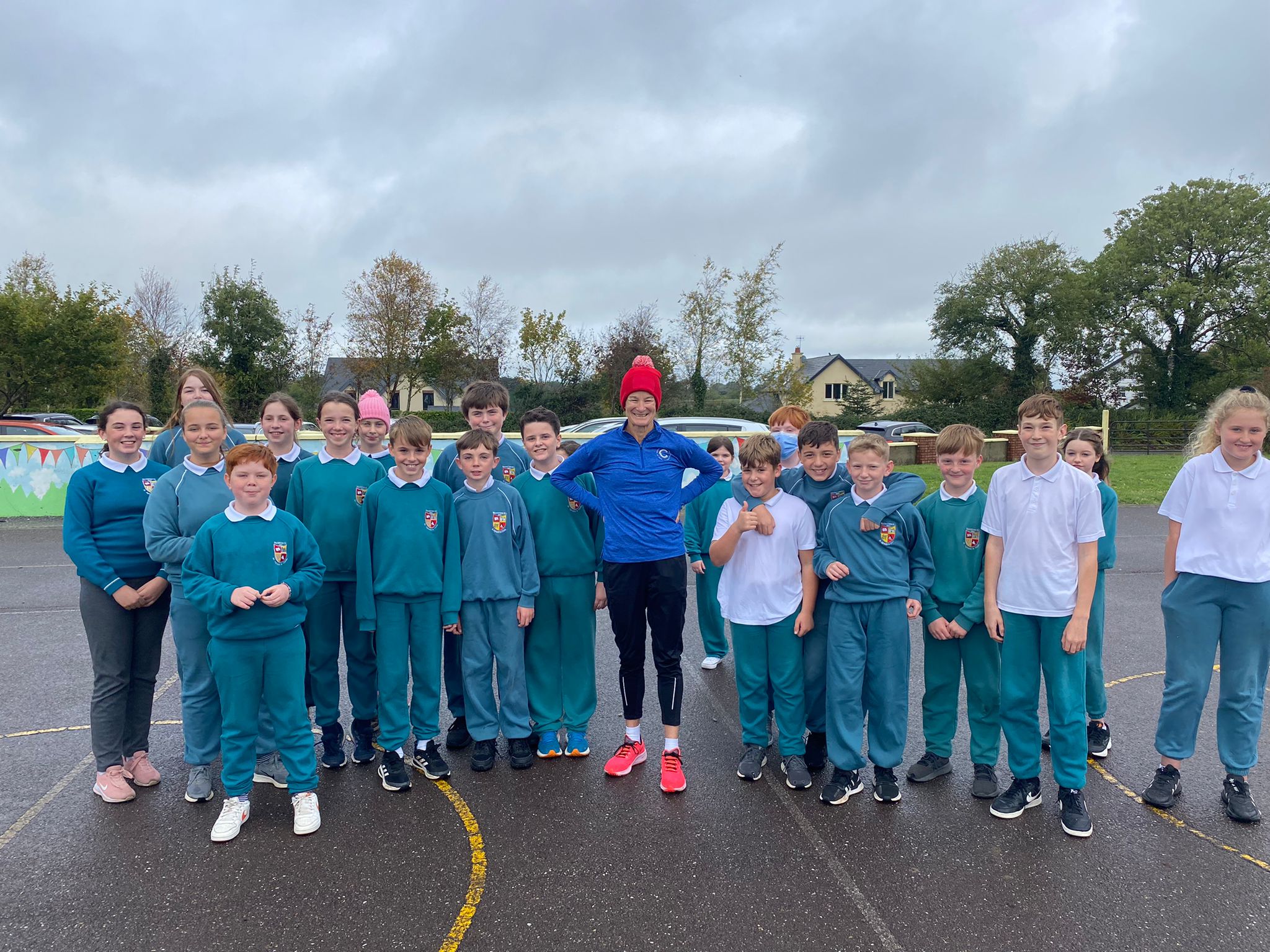 We had the pleasure of welcoming Olympic Silver Medallist and local star Sonia O'Sullivan to Walterstown National School today. Sonia came with Trevor Cummins and did a short athletics workshop with every class in the school.
Everyone was delighted to have a Cobh legend at the school, even though we were a little starstruck! Sonia even modelled the school hat, designed by Rang 6 (more info on this coming soon!).
It was a very exciting day and everyone had fun exercising with Sonia and Trevor.
A huge thanks to them both for sharing their time and expertise with us. We hope they will visit again soon!